List Of Contents:
3. Life is Beautiful LED Signage
Introduction
Finding the perfect aesthetic MacBook wallpaper is not as challenging as you think. Well, a myriad of creative websites is available on the web offering a vast collection of aesthetic desktop backgrounds that you can use to customize your device's desktop.
Humans have an innate appreciation for beauty, and aesthetic wallpapers can provide a visually pleasing experience that appeals to our sense of aesthetics. Using vibrant colors, intricate designs, and beautiful scenery can capture our attention and leave us feeling refreshed and inspired.
Our choice of aesthetic wallpapers can be a form of self-expression. We can select wallpapers that reflect our personal style, interests, and preferences. This can make us feel more connected to our surroundings, and our workspace and express our identity.
Recommended Article: 11 Reasons Why Is My Mac So Slow All Of A Sudden
In this post, we have offered the best MacBook wallpapers in 4K that you can use to revamp your mundane desktop on MacBook.
Let's dive in!
Best MacBook Wallpapers in 4K
1. All Things Vintage
Immerse yourself in a world of stories with our captivating wallpaper that sparks the imagination. Set against a backdrop of rich navy blue, an open novel takes center stage, its pages brimming with tales waiting to be discovered. The words come alive, dancing off the pages in elegant calligraphy, drawing you into the magic of storytelling.
2. The Moscow Sunset
The city's iconic bridges come alive, silhouetted against the backdrop of the mesmerizing sky. The soft pastel tones of pink and peach cast a dreamy glow over the river, while the bridge stands proud, connecting the bustling city on either side.
3. Life is Beautiful LED Signage
Image source: Unsplash
Illuminate your space with positivity! This stunning LED aesthetic MacBook wallpaper signage radiates warmth and inspiration with its bright, bold letters that spell out "Life is Beautiful". The vibrant colors and modern design make it a statement piece for your desktop.
4. Bloody Moon
Image source: Unsplash
Embrace the hauntingly beautiful allure of the night sky with our captivating wallpaper. Against a backdrop of velvety black, a full moon looms large, it's surface awash with a rich, blood-red hue.
The moon's craters and contours are highlighted, creating a mesmerizingly detailed image that draws you in. It is undoubtedly one of the best MacBook wallpapers in 4K that would make your screen look dreamy and organized.
5. Pink Petaled Flowers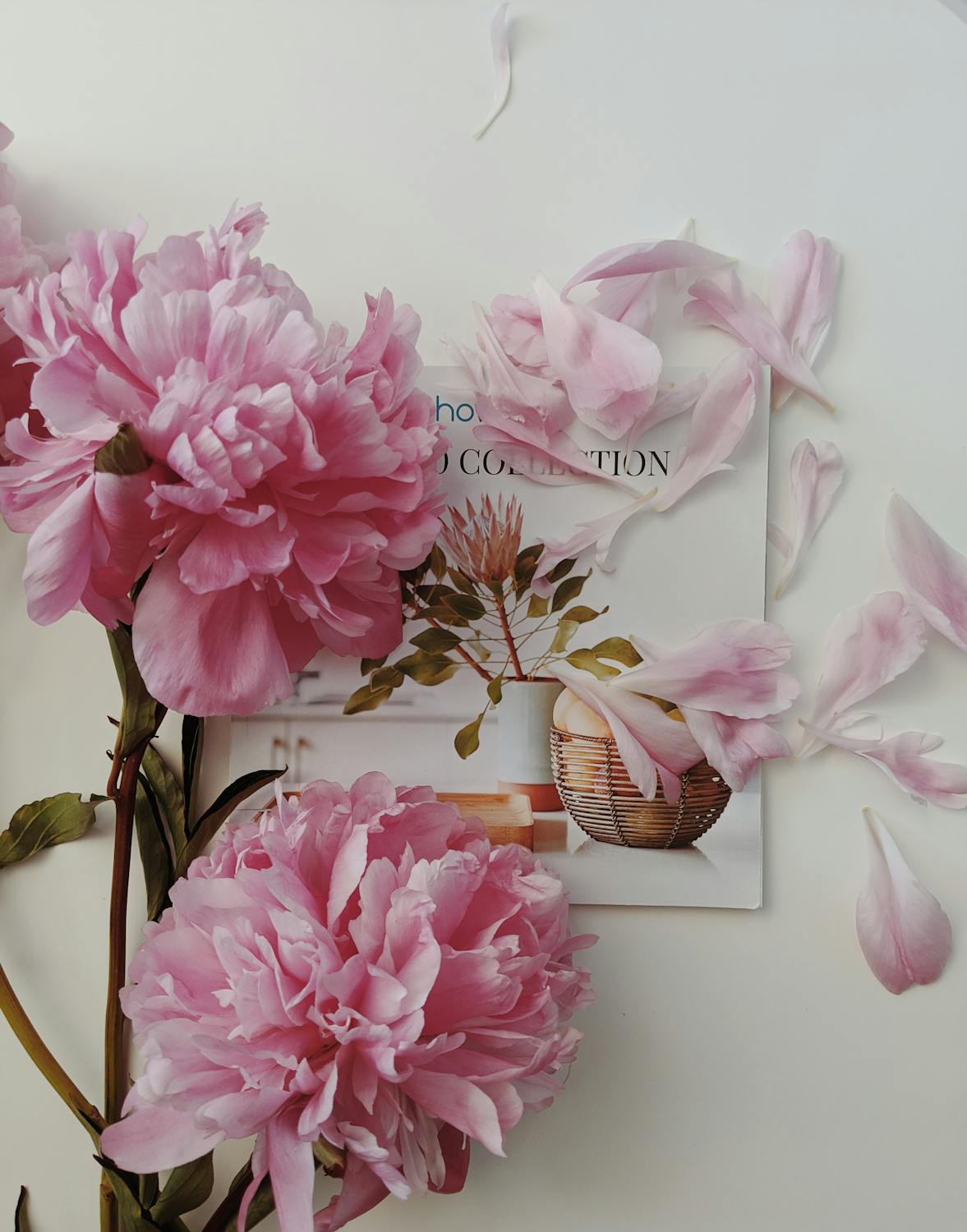 Image source: Pexels
A mesmerizing wallpaper for your MacBook that brings the beauty of nature into your space with a burst of pink petaled flowers. Delicate and charming, these flowers create a stunning visual display that captures the essence of springtime in full bloom.
Also Read: Top 8 Temperature Monitors For Macbook and Other Mac Devices
6. Rainy Green Leaves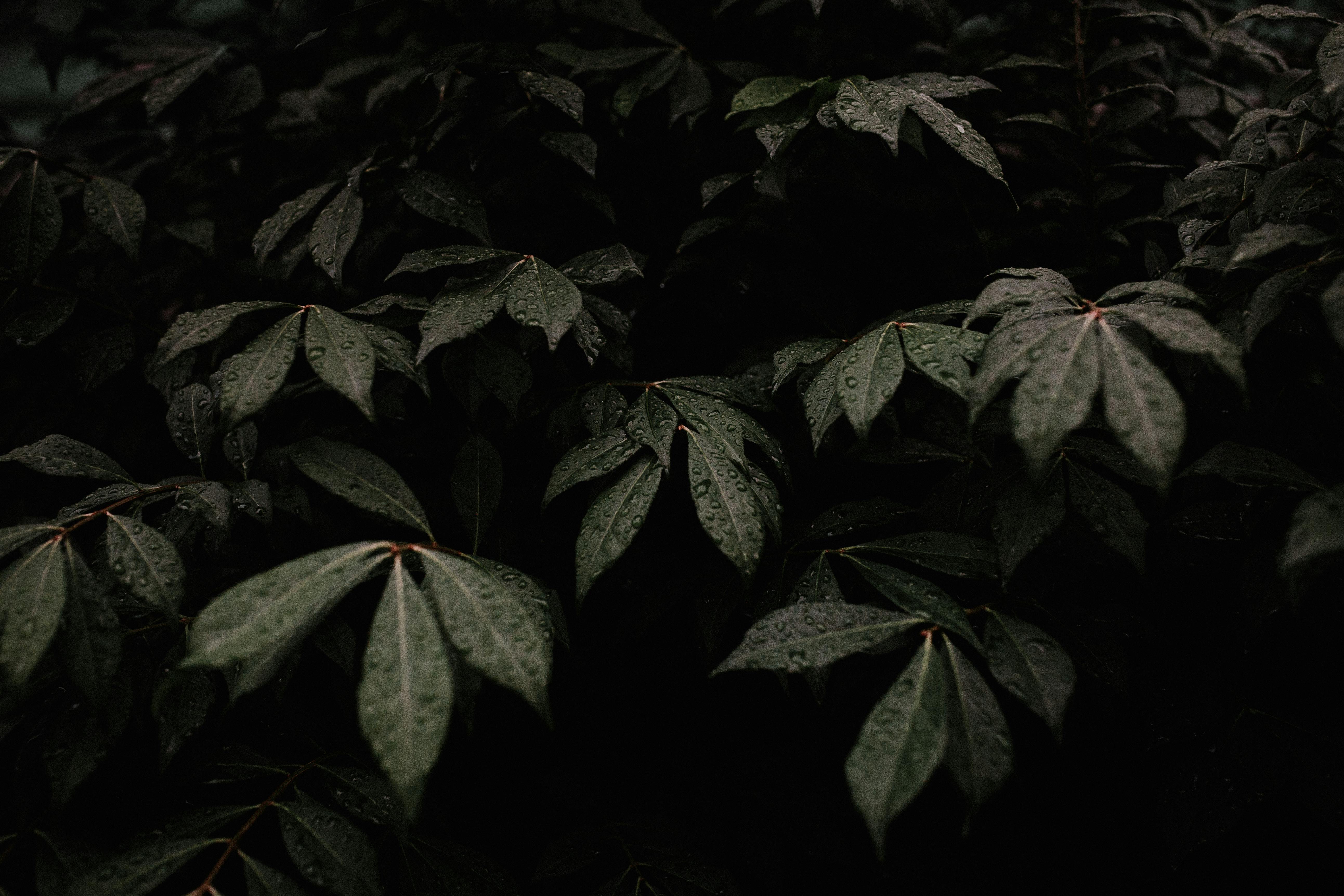 Image source: Pexels
This aesthetic MacBook wallpaper captures the ethereal beauty of rain-kissed foliage, creating a soothing and refreshing ambiance that instantly transports you to a serene, verdant oasis.
7. Retro Camera with Flowers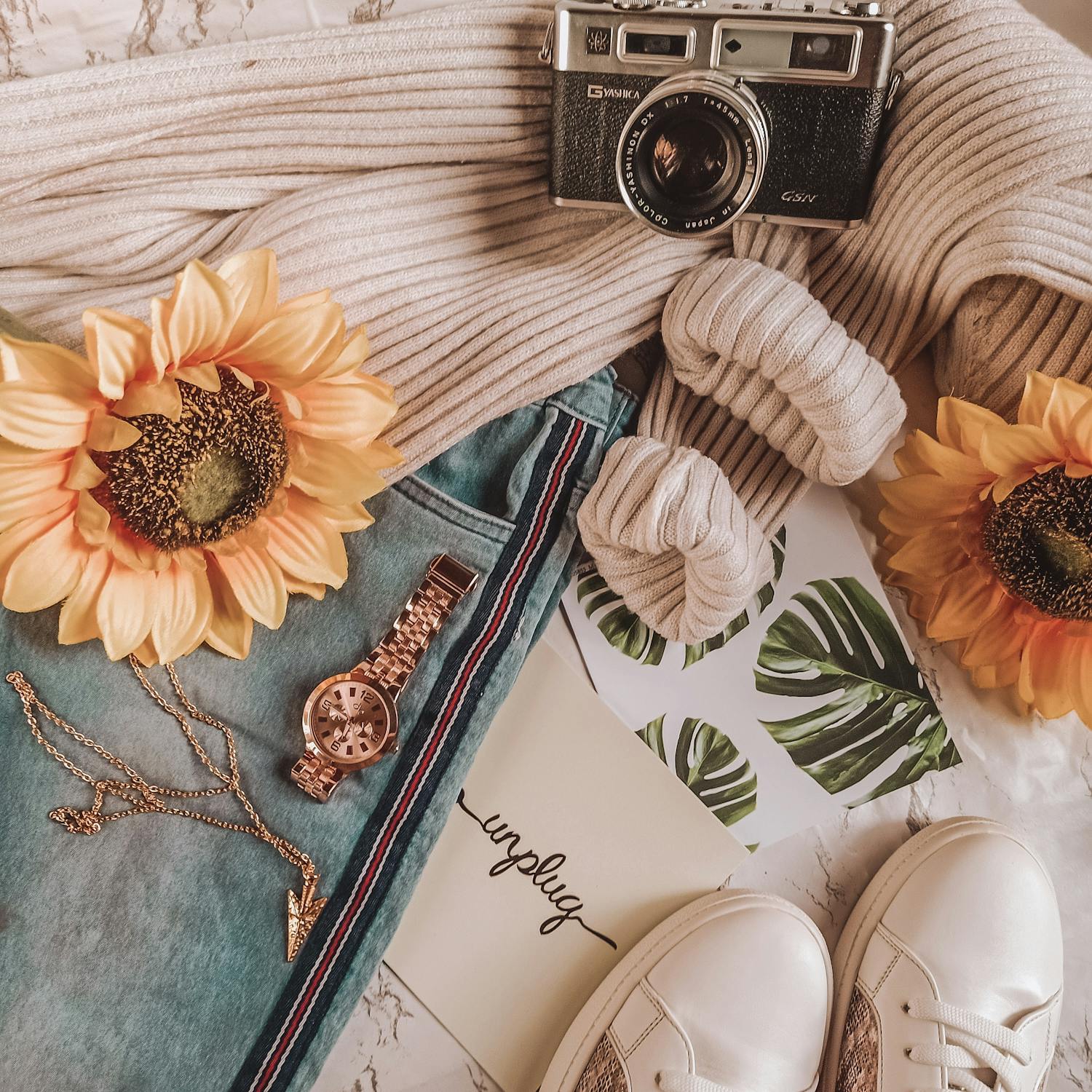 Image source: Pexels
Step back in time with this stunning sunflower wallpaper that captures the essence of vintage photography. Inspired by classic film cameras from the past, this wallpaper features a unique and nostalgic design.
8. Brown Dried Leaf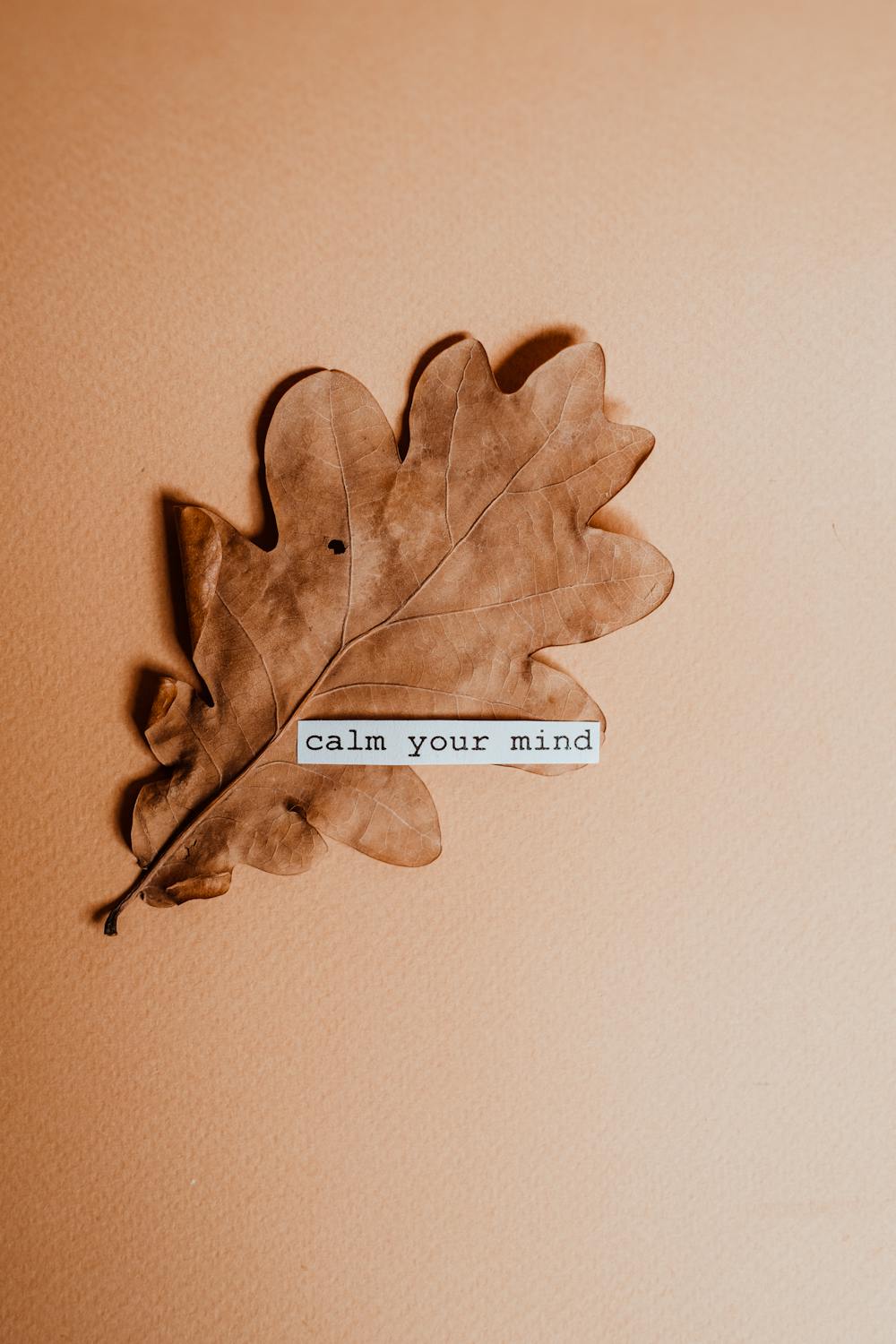 Image source: Pexels
Nature's beauty meets mindful inspiration in this captivating wallpaper featuring a brown dried leaf with the calming caption "Calm Your Mind."
9. Vintage Car
Image source: Wallpapers.com
Inspired by the iconic design of classic automobiles from the 1960s, this wallpaper is a nostalgic nod to the golden age of automotive style. The vintage car is rendered in a bold red color, which adds a pop of vibrancy to any space. So, yes, go ahead and download this perfect aesthetic MacBook wallpaper on your PC.
Also Read: "MacBook Other Storage is Huge": How To Reduce It?
10. Lake Side Sunset
Image source: Freepik
Experience the breathtaking beauty of nature with this mesmerizing wallpaper featuring the reflection of light in a lake during sunset.
11. Listen to Mother Nature
Image source: Freepik
Indulge in the beauty of nature with this exquisite wallpaper featuring an elegant photo landscape. This stunning wallpaper showcases a breathtaking landscape captured in a photograph, evoking a sense of wonder and awe.
12. Black and White Mountain
Image source: Freepik
The monochromatic color palette adds a touch of elegance and sophistication to the landscape, creating a stunning visual display for your MacBook's screen. This aesthetic MacBook wallpaper would look perfect on your screen.
13. Colored Leaves
Image source: Freepik
Celebrate the beauty of fall with this vibrant wallpaper featuring an assortment of colored leaves. This stunning wallpaper captures the essence of autumn with its rich and diverse palette of warm hues, adding a touch of nature's splendor to your space.
14. Seashore with Hills
Image source: Freepik
Transport yourself to a serene coastal paradise with this breathtaking wallpaper featuring a stunning shot of a seashore with majestic hills in the background, illuminated by the warm hues of a sunset.
This captivating wallpaper captures the magical beauty of nature's changing colors and creates a mesmerizing visual display.
NOTE: When downloading wallpapers, always make sure to respect the copyright and usage rights of the images, and be mindful of the resolution to ensure that it is compatible with your MacBook's screen resolution.
Conclusion
Finding the best aesthetic MacBook wallpapers in 4K resolution is made easier with various online sources and apps that offer high-quality images to suit your style.
Websites like Unsplash and WallpaperHub.app, as well as social media platforms like Pinterest and Reddit, provide a wide range of options for users to discover and download stunning wallpapers for their MacBook screens.
Remember to always respect copyright and usage rights when downloading wallpapers, and ensure that the resolution is compatible with your MacBook's screen resolution.
With these resources at your fingertips, you can enhance your MacBook's aesthetic appeal with breathtaking wallpapers that reflect your unique taste and style. Happy wallpaper hunting!
Next Read:
Priyanka is a tech enthusiast who likes to write about different kinds of topics in the tech industry. She has expertise in writing problem-solving guides related to Mac computers. You can find her on LinkedIn.